How To Make Your Relationship Better? 5 Activities That Brings Couple Closer.
To make your relationship better or to refix it, needs the right efforts. A Relationship is very exciting and thrilling but it takes work from both sides to sustain harmony and stability. As time passes, it's important that your love matures as well. You both grow together and deepened the bond. Otherwise, the relationship can be quite boring when we stop exploring our partner.
If you are the partner who wants to intensify your bond or recreate a new one. These activities will help you to obtain that. If some of you end up realising that your partner may not be the right one cause they don't reciprocate your efforts or they lack the interest to elevate this relationship. Then it's great that you concluded it out now instead of a few months later. But before that, give your best to recreate it.
What are the 5 couple Activities that will make your relationship better and bring you closer than before? let's dive in.
SHARE MUSIC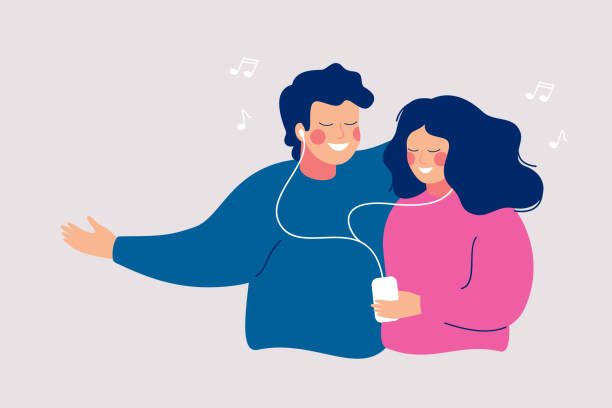 Music is the language of love. There won't be many people on earth who doesn't listen to music, intentionally. Remember how listening to your favourite song make you happy? because listening to music releases the love chemical in our brain named "Oxytocin". Scientific studies show that couples who listen to music together are more happy and content in their relationship than couples who don't.
Listening to soothing music with your partner brings peace and joy ( and the Lovedrug). It creates a comfortable yet lively ambience to spent quality time with your partner. The best part? You can listen to music together anytime, be it in the background, while you are cleaning, cooking or, making love. It suits all the mood.
TRAVEL TOGETHER
Travelling in romantic relationships is wonderful yet important. Exploring the world with your partner not only steers you away from the excessive distractions of daily life but it brings out better communication, deepens the bonding and spices up your sex life. It's uninterrupted quality time with your lover to explore the destination and your partner as well.
Away from everything, it's a great place to fix your relationship or to bring more energy into your partnership. Travelling doesn't necessarily include trips to foreign lands or other cities. You can also choose a weekend getaway or Midweek break, anything that serves you both. What's important is that you spend quality time with your partner, away from the world noise.
SERVE TOGETHER
Jay Shetty highly recommends this activity and I couldn't agree more, To serve together. When you include higher purpose in your relationship, it brings out your best intention toward each other and you'll notice your relationship flourishing like never before. How can you serve together?
You can visit and assist NGOs that you both relate or connect to, You can feed the homeless people, You can teach children together who didn't get equal opportunity as we did or, you can help abandoned animals. The social cause can be any as long as you contribute to society's welfare. Adding a noble purpose in both of your lives will not only refine you individually but your partnership too.
EXPERIMENT TOGETHER
Your partner, like you, has many shades and sides. If you are in a relationship for a while, chances are you made yourself comfortable in the relationship and with that, you probably see their 2-3 sides with the same routine. Thats why doing Experiments together is important to get you and your partner out of your comfort zone. It brings an opportunity to notice different sides of your partner that you haven't seen before while sharing that experience.
Experiments include being adventurous like Hiking, Skydiving or sea-diving. It includes learning something new together like, dance classes, Yoga classes or, Cooking classes. Working out together is another great way to achieve that. When you do something exciting and completely new together, It enhances your bond and unlocks unconditional love.
ASK THE QUESTION
Not the one you guessed but another important question. This may not be the activity but is significant to get your relationship on track after the above-mentioned activities. Ask your partner "How do you envision this relationship in the future?". It's important to share your goals, expectations, plans with your partner and to know theirs. To set the right expectation from the start, so that no one gets hurt in the future.
This dilemma usually begins when one partner has their ideas and expectations of the relationship in their head but never shared it while the other partner either has no vision of that relationship or a totally different picture. Such disparity creates conflicts and when things don't go as planned, one partner feels let down or disappointed.
Save yourself and your partner from this misery by asking this simple question. I agree, it's an uncomfortable conversation but it will show you if you are truly compatible with each other. Whether you both are ready to do needful adjustment to sustain the relationship.
If not, be appreciative that you saved your time, effort, and emotional investment to go into the wrong relationship.